About Renshaw Contracting
About the Company
Renshaw Contracting provides a wide variety of general contracting services for both residential and commercial projects of all sizes.
All of our employees have up to date criminal record checks, as well as security clearance for work in government facilities such as RCMP detachments, courthouses, ambulance stations etc.
Safety is of huge importance to us. We have an extensive safety protocol and manual for every job.
Renshaw Contracting employs Red Seal Certified Carpenters.
Renshaw Contracting carries a $5 million commercial general liability insurance policy and we have been in good standing with WorkSafeBC since 2009.

At Renshaw Contracting we have established relationships with a network of reliable, high quality sub-trades. We will ensure we have the right person for the job. Ensuring that your project goes seamlessly from beginning to end, while maintaining the highest standards of workmanship.
We work with our clients throughout their projects to ensure the job is completed on schedule as well as on budget. We pride ourselves on maintaining constant communication with the customer throughout the course of the project.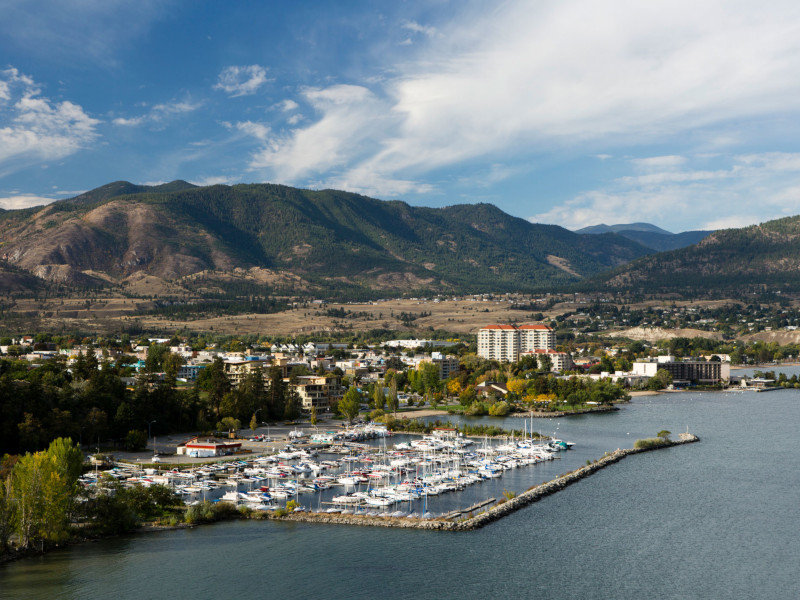 About the Owner
Curt Neumann
Curt was born and raised in Prince George BC and moved to Penticton in the summer of 2004 with his family. Curt is married and he and his wife Sarah enjoy living in the Okanagan and taking in everything it has to offer. When not at work, he enjoys hunting, fishing, golfing and working in the yard.
Curt went to trade school at Okanagan College and in June of 2008 achieve his designation as a Red Seal Certified Carpenter. Curt takes great pride in his work, and his job satisfaction comes from being able to work with his customers to achieve their goals and give them real solutions.
Customer Testimonials
These guys showed up everyday and pushed our home renovation to the finish point ahead of schedule. I work in the construction industry and here much to often about customers who are unhappy with the priority they are given for their project from their builders. I would highly recommend Renshaw if you are serious about getting your project done, and done properly. They like to work and it shows. 2 thumbs up and 6 stars.
Curt Neumann of Renshaw Contracting project managed a significant home renovation for us from Sep 2017 through to Feb 2018. Curt worked with us from project conception – helping us to define scope, budget and time frame for the project – through demo and execution of project plan and finally, project wrap up.

Curt is thoughtful, hardworking, honest, reliable and possesses excellent interpersonal skills.We would not hesitate to recommend Curt to others considering a home renovation.
In August of 2009 Curt Neumann and his crew from Renshaw Contracting built a sundeck at my home in Penticton. Curt took the project from start to finish including: design, pricing, permits, organization, material purchasing and building. I was kept informed throughout the process on every step. Even after the main work was completed, Curt kept in touch until all the small details of the project were done.

I am extremely impressed with the quality of workmanship and love the design of our deck. I cannot stress enough how pleased we are with our experience working with Curt and with the final product. I would not hesitate recommending Curt and his crew at Renshaw Contracting to do any building project. His professionalism was greatly appreciated.
I am pleased to write this letter of recommendation for Renshaw Contracting Ltd. I have used Renshaw's services on a number of occasions, and have found their work to be efficient and effective. Having agreed on the scope of the work required, we established a time frame and budget. Renshaw completed the work on time, and within budget, and we are delighted with the results.

Specifically, Renshaw was contracted to complete a renovation project at the Penticton community animal centre and continues to provide services to our vet
hospital. I have no hesitation in recommending the services of Renshaw Contracting Ltd, and we will certainly be calling on them again as the need arises. Please feel free to contact me regarding this recommendation if required.
During the winter of 2014/15 Growers supply employed Renshaw Contracting to construct our new retail store in Penticton. As the project manager I found proprietor Curt Neumann excellent to deal and work with. The work was high quality and the project ended on time and on budget for the original contract. As the project progressed there was a lot of add-ons that were requested and they were completed as well and in the time originally agreed to.

In the future if need arises that the services of a builder are required I would not hesitate to hire or recommend Curt Neumann and Renshaw Contracting.
We have hired Curt at Renshaw Contracting regularly over the past several years to do a variety of renovation projects at the Cannery Trade Centre. Renshaw has been able to handle a wide range of projects for us, small and large, and Curt has helped us solve many complicated problems – not even small projects are easy in an old building like this!

Curt has great relationships with his sub-trades, he is very approachable and very efficient. We would recommend him to anyone looking for a reliable contractor.